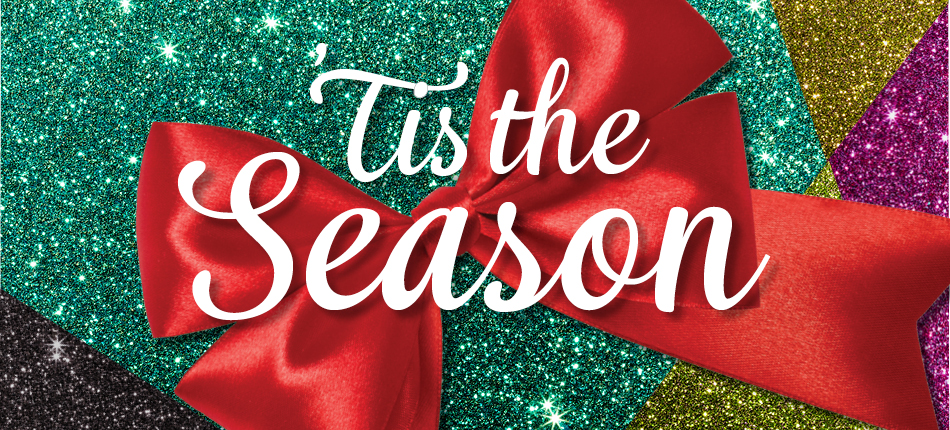 https://daniellesunderhaus.com/tis-the-season-to-party/
The Most Wonderful Time of the Year
Tis the season to be jolly… right? Depending on your vantage point and life experience, the Christmas season can be a time of immense dread or exhilarating jubilation. Whether one observes this time through a lens of anxiety (due to loneliness, loss/grief, extreme commercialization, holiday travel delays) or considers it to be a joyful time (enjoying the hustle-and-bustle of shopping, seasonal music, spreading joy by gift giving, gathering with family and friends, or simply focusing on the true meaning and "reason for the season") it is the most wonderful time of the year for… reflection.
Similarly, as discussed in prior blogs, the process of planning for assessment can bring about mixed emotions. As one assessment year ends and another approaches, it becomes the perfect time for reflecting on the additional factors which may impact and or inform your assessment outcomes and/or assist with providing insight for a new planning cycle. One way to accomplish such a feat, is through the process of SWOT analysis.
Joy to the SWOT
A SWOT analysis (https://www.businessnewsdaily.com), typically conducted by business and manufacturing organizations, is used for strategic planning and to encourage groups or individuals. It assesses four aspects–Strengths, Weaknesses, Opportunities and Threats–of a particular strategy, initiative, course, etc. The article, "SWOT Analysis: How to Develop a Strategy for Success" (https://www.mindtools.com/) also suggests that organizations can approach the SWOT as a means for collaborating with individuals or groups either informally or in a more sophisticated manner.
SWOT analysis can be an effective type of formative assessment whereby institutions can process, in real time, intermittent qualitative data to facilitate rich discussions across all levels. For instance, at my institution, SWOT analysis is used in the first phase of our 3-year planning cycle to assess where we have been and where we are. The information helps to inform and establish the framework for setting institutional priorities. In addition, as part of the assessment process, departmental leads are encouraged to conduct a SWOT analyses as a means to support or provide insight related to institutional, divisional, and course level goals. This type of assessment technique, used periodically throughout the fiscal and/or academic year, is a great way for faculty and staff to make the most out of their knowledge, research with stakeholders and use the insights gained to their advantage, while understanding what might be lacking along the way. Moreover, the SWOT analysis can be used as a means for communicating and engaging others internal and external to specific departments especially when critical issues and/or success strategies need to be discussed.
You may ask, "how wonderful is it, really, to conduct a SWOT analysis?" I'm glad you asked. It's a lot easier and far more natural than you think. Why? Because we all have an internal dialog that evaluates events as they happen… especially during the holidays. We evaluate whether or not the decorations look fabulous (strength), if the Christmas cookie activity with kids that left the kitchen in a mess was a bit overzealous (weakness), if the recipe used for Grandma's famous eggnog needed to be modified or spiked (opportunity), or if holiday dinner with relatives and/or office party was an outright disaster (threat)! Regardless of the situation, we may not use the term 'analysis' but rest assured, we are SWOT'ing all the way! It is the same with the courses, programs and initiatives we plan and subsequently are responsible for assessing. If approached with the right attitude, SWOT analysis can be fun and beneficial to our programs, initiatives and institutional strategic plans.
Using information from my institution's strategic planning/assessment process, let's unpack each area of the SWOT analysis and delve deeper into the types of questions that can be asked as you use this tool to bring JOY to your assessment world!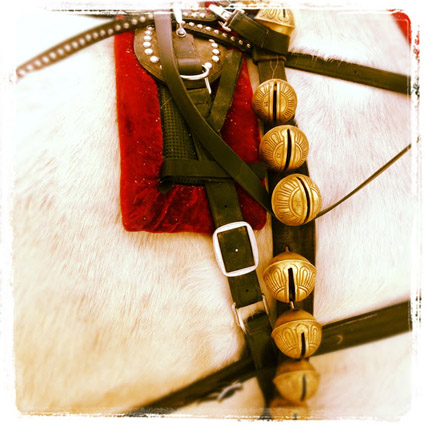 https://equitrekking.com/articles/entry/vermont_horse_riding_winter_horse_drawn_sleigh_rides/
Sleigh Bells Ringing Out Strengths
Nothing says the holidays are rapidly approaching like the sound of bells on a horse drawn sleigh. From the distance, the jingle bell is faint, but as the sled gets closer the thunderous melody of ringing bells brings smiles of excitement and anticipation of what's to come to both the child and child at heart. Likewise, Strengths, which may appear as unsuspecting wins about a process or project, or mask themselves as ah-ha moments gleaned from stakeholder feedback can become strong supporting evidence which enhances quantitative assessment data.
Strengths are those internal attributes helpful to achieving strategic action achievement. The more strengths identified, the stronger the sound for assessment. Regardless of where we are in the planning life-cycle, pausing to identify strengths, can be the motivation necessary for faculty and staff think innovatively about assessment. Exploration of the following questions when considering strengths include:
What advantages does the program/department have?
What do faculty/staff do well?
What unique or low-cost resources does the program/department have access to?
What are stakeholders (internal and external) most likely to identify as strengths?
What attributes assist in fulfilling institutional/divisional mission, program/departmental goals or course student learning outcomes?
https://transforminglifenow.wordpress.com/tag/winter/
A Winter Wonderland of Weaknesses
The first snow is beautiful, enchanting, and fun to play in. However, what begins as a winter wonderland, when compounded with multiple snow events and below freezing temperatures, potentially becomes a situation that can make any snow-loving individual weak in the knees and longing for summer vacation.
Identification of the Weaknesses can feel the same way especially because they are the internal attributes that tend to be the barriers to strategic action achievement or student success. It's the not so fun part of the SWOT process however, the process of considering weaknesses requires us to think more in-depth about what doesn't work well and why. When examining weaknesses, consider asking:
What could be improved?
What challenges need to be overcome and what should be avoided?
What are stakeholders (internal and external) most likely to identify as weaknesses?
What roadblocks keep the program/department/course from achieving the mission, and/or fulling goals and objectives?

https://www.southernliving.com/christmas/christmas-storage
Utilizing the Ornaments of Opportunity
Ornaments… those tiny, shiny, glittery, ginormous, colorful, magical, trinkets that we use to adorn our homes, trees, doors, shrubbery, and windows to bring Christmas and Holiday cheer! Dictionary.com defines ornaments as "an accessory, article, or detail used to beautify the appearance of something." Furthermore, they become "opportunities" to beautify and decorate the seemingly mundane and obscure to make them appear more attractive. No matter how intricate, extreme, or outlandish, ornaments do just that!
Opportunities are those external conditions identified to be helpful to strategic action achievement. They are the ornaments used to build on strengths and include ideas, insights and activities to adorn (overcome) weaknesses and potential threats. When brainstorming the opportunities these questions should be asked:
Where are the advantageous opportunities that would greatly impact the program/department?
Do the identified strengths, weaknesses or threats open up any opportunities?
Is there an opening or chance for something positive to happen?

http://freedombrass.com/
Let the Trumpet Sound Off Threats
The trumpet and its complementary music announce glad tidings of the season and boast of the expectation of great things to come. Conversely, the sounding of trumpets can serve as a way to get our attention with the goal of facing challenges or difficulties. Likewise, Threats serve as the trumpeter of the planning/assessment process. They are the external conditions can be potential barriers to the achievement of your strategic objectives and should not be ignored.
Threats are those situations that we identify which can have a negative impact on students, programs, or the institution's effectiveness. When threats are anticipated strengths/opportunities can be used to take action and convert the potential negative to a positive outcome. When asking questions about likely threats, consider asking:
What obstacles does the program/department face?
What are peer institutions doing that the program/department should be concerned about?
Are the required roles, responsibilities, resources, technology etc. changing?
What are the impacts?
Could any of the identified weaknesses threaten the sustainability of the program/department?
The SWOT That Keeps on Giving
The SWOT analysis is used as a snapshot to blend the vantage points; connecting Strengths, Weaknesses, Opportunities and Threats. It is a mechanism which allows assessment gurus and newbies to consider the incremental, short- and long-term changes observed over time that can have a long-term impact. Participating in either informal or systematic SWOT analysis may generate quick qualitative data and provide the necessary evidence to support the cycle of continuous improvement in assessment.
What hidden gems of information do you suppose you/your team might unwrap during a SWOT analysis? How do you think the SWOT will assist with future planning?
---
Nanette Smith, Rhodes State College