https://unsplash.com/photos/wOZDb8UEZ6g
Change Can Be S.T.E.E.P.
Like many who are adjusting to life during a pandemic, stress-induced bad habits (binge watching TV, eating too much junk food, working long hours from home, etc.) quickly manifested in my life. As a diabetic with a heart condition, it is important that I remain both mentally and physically healthy. So by the end of June, tired of what was becoming my status quo, I decided to take up cycling.
It's important to note that I haven't ridden my bike consistently in over 20 years… YIKES! However, I was determined to make a change.
I remember how I felt during the first few times out on the bike trail. Although my ride was seemingly easy during flat stretches, it quickly became difficult and uncomfortable when I approached every incline (short or long), no matter how hard I peddled. I wanted to give up, and "chalk up" my new pastime as impulsive. In the end, I decided to be "all in," understanding my commitment to a healthy lifestyle meant taking an honest look (assessment) of the world (external influences) around me. Things such as physical ability, bike maintenance, weather conditions, terrain, when/where to ride, safety, time management influence the plan for success (change) and the effectiveness for me (the stakeholder).
The same holds true for institutions as we engage in strategic planning, continuously improve teaching and learning, or implement initiatives which are meaningful for students. Change is oftentimes driven by external factors that have an influence on organizations. These factors include:
S

ocial: cultural forces that have an influence on our mindsets, belief systems, practices, customs, traditions, interests, opinions, that create or develop our behaviors;

T

echnological: changes in technologies and processes which are used (or may be used)

E

nvironmental: influences, societal attitudes or legislation related to safety, ecology, pollution protection, waste management/disposal, clean air and water, and energy saving methods;

E

conomic: buying power, consideration of national/global interest rates, trade, taxes, inflation, state subsidies, availability of jobs and entrepreneurship;

P

olitical: shifts in situation or power, local/state/federal legislation, clarity of law/regulation, or lobbying that can create advantages or opportunities.
Similar to how S.W.O.T. (Strengths, Weaknesses, Opportunities, and Threats) analysis is used to assess internal factors, which impact change, S.T.E.E.P. analysis, is useful for assessing external factors. Thinking in terms of conducting pre- and post- assessments, S.W.O.T. examines the factors which already have taken place and affected the institution internally (post-assessment); whereas S.T.E.E.P. examines the factors which can potentially influence activities of the institution (pre-assessment). So whether taken independently or in relationship to each other, consideration of S.T.E.E.P. influences as part of the assessment process can assist change agents during times of transition.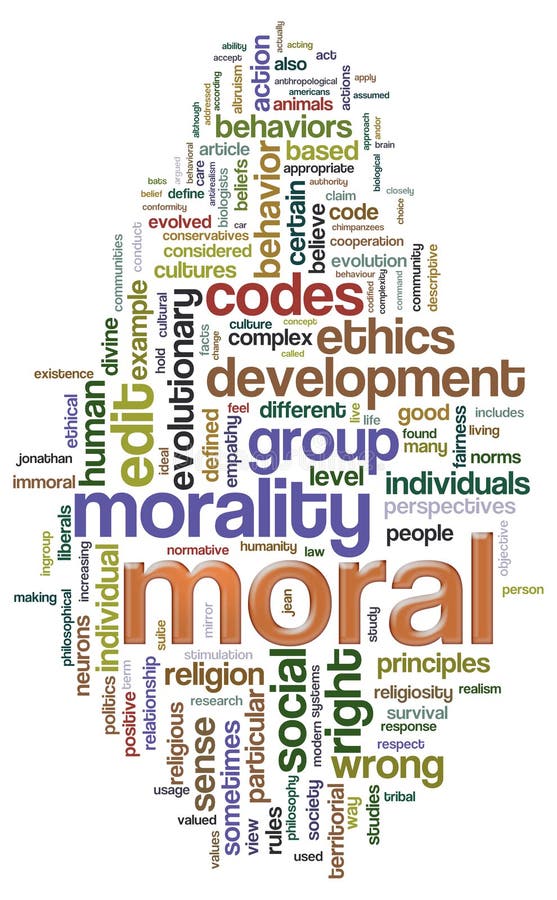 https://thumbs.dreamstime.com/b/moral-wordcloud-21275200.jpg
Adapting to
S

ocial Shifts

The impact of the social forces on higher education has never been more apparent than in 2020. Consideration to shifts in structure and changes which require faculty, staff and students to adapt to a "new normal" in the wake of a pandemic and a need to maintain "social distancing." The changing educational landscape requires academic and administrative leaders to think broader and become more nimble about how: (1) students learn and interact; (2) employees work remotely or face-to-face; and (3) student services are provided. Innovative ideas must include brainstorming, which takes into account perceptions related to online learning, how individuals communicate best, impacts of social justice in/out the classroom, and implementation of/adhering to safety mandates.

Because shifts in our society can occur "in the blink of an eye," reporting and making meaningful inferences about information and data require flexibility in the face of new context. Societal changes have the propensity to wreak havoc within institutions that are slow to change or are change adverse. With this in mind, it may be necessary for teams of individuals to build in time for periodic research in order to track societal issues during the institution's planning and assessment cycle. Such a step can be helpful when it's necessary for institutions (across all levels) to make sudden changes or improvements.

https://www.sash.net/wp-content/uploads/2017/02/AdobeStock_116472569-1200x480.jpeg
Navigating
T

echnological Trends

I don't know about you, but on any given day I'm bombarded with ads, emails, or phone calls from consultants or software vendors regarding the latest technology solutions for higher education. Even the information gathered from attending conferences and seminars can be overwhelming. When new or emerging technology surfaces, it can become a feeding frenzy for institutional stakeholders. Any and everything that can assist with what I refer to, as the business of higher education; can be considered important depending on department area. In an age when students are coming to us more/less tech savvy, learning management systems are ever-changing, promoting programs requires social media and user-friendly websites, and electronic tools for making institutional data more manageable and easy to utilize, the challenge for leaders is how best to prioritize technology needs to ensure we are staying relevant.

Consideration of IT infrastructure is very important to the assessment process and includes systems and resources necessary for supporting student, faculty, and staff needs. Even something like purchasing technology - which at times can happen without conducting a in-depth evaluation of the research or investigating peer institutions who are power users of said technology - can create chaos in the midst of change. Involving Information Systems/Technology (IS/T) personnel early in relevant assessment processes is as important as the involved technology (sometimes more so). If assessed and prioritized correctly, technological factors can aid in the continuous improvement process across the institution.

https://www.golegal.co.za/wp-content/uploads/2018/01/environmental-management.jpg
Sustaining the
E

nvironmental Footprint

Depending on the region, local concerns, and trends in global outlook, institutions - like many of our industry counterparts - must consider how our decisions impact our environmental footprint. Oftentimes, being environmentally responsible means tackling questions about how to address waste management, pollution control, or safety on our campuses, while being mindful as to how this particular external factor intersects with the other four. Below are just a few questions institutional decision-makers may consider while planning to improve its environmental footprint:
What are the necessary resources for establishing a recycling program?
Is moving towards a paperless campus practical and cost effective?
What environmental activities/initiatives are students engaged in?
What does it take to implement green studies or curriculum that leads to green certifications or careers?
How often are Emergency Response Plans (ERP) practiced, reviewed and updated?
How should environmental and sustainability factors be incorporated into institutional and general education assessment?
During the assessment process, cause and effect of implementing environmentally responsible solutions to address such questions requires institutional mindfulness. With this in mind, assessment professionals can evaluate and summarize the environmental trends to help with establishing priorities, objectives, goals and targets for the campus.

https://encrypted-tbn0.gstatic.com/images?q=tbn%3AANd9GcTNYPyRmkzjGnJduxDrclzHW0rn712Gcn0BRQ&usqp=CAU
Enduring
E

conomic Ebbs and Flows

Higher education is quite familiar with riding the waves of the economic shifts and how it affects short- and long-term institutional planning. Whether there is a surplus or the need to reduce budget, an institution's willingness to both understand and assess external financial influencers is critical for implementing change.

The current pandemic not only required us to look closer at the impact of the social factors but to reimagine (in some cases very rapidly) how operational, capital, and federal grant dollars could be utilized to support students and maintain operations. Enduring the ebbs and flows of external economic factors means ensuring fiscal responsibility is integrated in the planning process early and revisited often. It means considering small details like hosting campus events, purchase of institutional SWAG (stuff we all get) while prioritizing large projects such as implementation of new equipment/technology, capital campaigns and making reductions in force. Collaborating with budget managers to identify financial resources which address personnel requirements, equipment/technology needs, ensuring compliance/accreditation requirements and development of new degrees/certificates and student programming can be done in alignment assessment.

https://timviec365.com/pictures/images/influence-la-gi-1(1).jpg
Exemplifying
P

olitical Prowess

Whether we like it or not, politics and education are joined at the hip. This external factor can directly or indirectly affect planning as political implications are typically linked to at least one other external factor. So doing the right thing on behalf of students may look differently depending on the political agenda and power structure of our respective communities and the nation as a whole. Therefore, planning for change requires institutional leaders to be proficient regarding policies related to tuition, access, equity, accountability. Additionally regulations concerning diversity, equality, and use of human subjects in research affect aspects of academics and require individuals to "flex" political muscles to position the institution for the future. More often than not, the cross section of requisite knowledge gleaned when institutional representatives participate on advisory boards, committees, panels, governmental lobby groups helps provide the necessary context for strategic planning.

https://www.habitsforwellbeing.com
Ready to Execute?
The purpose for conducting S.T.E.E.P. analysis is to gain insight on past, current and future trends related to the external factors (Social, Technological, Environmental, Economic, and Political) which may affect your institution. Now it's time to execute. Doing so can provide significant insight during times of change and/or uncertainty. Oh by the way, regarding my new hobby, the more I challenge myself to tackle the unfamiliar, the more comfortable I become… enjoying the journey along the way. It's the same with the approach to using S.T.E.E.P. analysis; the more you try, the more comfortable you'll become… just like riding a bike!
Consider where your institution may be related to planning for change and the Social, Technological, Environmental, Economic, or Political factors that can influence the process. Is there understanding about the factors being analyzed? Is there connectivity between different trends? What direction are the issues leading? Who from your leadership or assessment team should be involved in determining the effect on present and future goals?
---
Nanette Smith, Rhodes State College